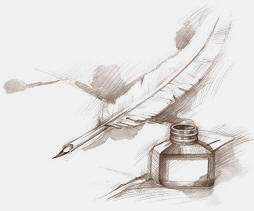 I have a poetry club that has been together since 2005.
While we are a small group, we keep on trudging along, trying to bring inspiration and happiness with poetry. We are always on the lookout for new members, and welcome any type of poet with open arms.
Awhile back, I was interviewed by an online magazine about my club. The magazine centers around taking care of those in nursing homes. I was quite surprised to get the call. I have been waiting for quite some time, wondering if it had ever been published. After not hearing for quite awhile, I pretty much gave up.
Just recently, I found the link while doing some Google research--seeing where my website ranked, etc. The story about my club reading at the nursing home had been published!--back in February....And now--8 months later--I find out....Better late than never!....
It is a lovely article. You can see the article about my club reading at the Arcola Healthcare Center by clicking on the link below:
http://www.caringfortheages.com/news/ltc-features/single-article/facilities-find-residents-receptive-to-poetry/1b6ebf73d917f373abd0d1109e29933f.html
One of our other hopes of the club is to gain more members... If you are in the central IL area and enjoy poetry or know of others who are, our club is always in search of new poets....Read more about our club at:
http://www.arianacherry.biz/poetryclub.html